Oprah Winfrey for President in 2020
The Codian, 4 years ago
0
2 min

read
1507
The recent empowering speech that Oprah gave during The Golden Globes received a standing ovation. People are now convinced that the iconic queen of talk show should be the first female US president.
Despite all the uproar, Oprah does not have any plans for a presidential run as of now, but many think that she should start building her political resume by competing for a seat in the White House. However, despite her lack of a political background, which is similar to Trump, there would be no issue for her to run for the position in 2020, which many believe will result in a win against him.
A Powerful influencer
As a well-known household name in America, Oprah also "appeals to a number of coalitions vital to democratic success – women, African-American, perhaps even young people," according to Vox. This gives her opportunities to rally on issues that will benefit the marginalized and minorities since Trump has made it hard for women and immigrants in the past years of his presidency.
Bringing positive changes
Compared to other celebrities, Oprah actually has done more to bring changes. In the 90s, Oprah aided in the lobbying for the National Child Protection Act known as the "Oprah Bill", which included a database of known abusers and child predators. She is perceived as the non-typical candidate who could bring changes in politics. Democrats will be needing a candidate that has the capability to unite the party, stand up to Trump's attack and rise above petty politics.
An inspiration for women
America had its chance to have a lady for president if the Electoral College had not messed things up. Is it not a good time for a strong, independent and intelligent female president like Oprah to step up after an era of sexist and childish presidency ends? We sure think so!
Democrats favourable choice
A 2017 Quinnipiac University Poll found that a substantial percentage of 52% American voters and 72% Democratic party members would consider voting for Oprah if she decided to actually run for president.
Being a successful host, actress and producer, Oprah has proven her credibility to be a leader and people are just anticipating the news of Oprah running in the 2020 elections as the first African-American female president of the United States.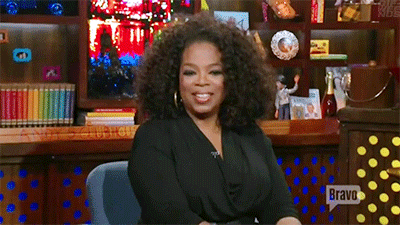 Related posts
A New Kind of Normal with Code of Origin
With the Movement Control Order in place, Malaysians under quarantine are spending time online now more than ever. In an effort to remain connected to the outside world, people from all walks of life are glued to digital media while working from home, and staying…
Solving the Society's Problems is Now Businesses' Business
In an article published by Reuters back in April, it was reported that as businesses with a mission to do good become increasingly trendy, social entrepreneurs said they were finding it harder than ever to tackle one of their major problems—explaining what they do. In…