It's Panda Power Station
The Codian, 4 years ago
0
1 min

read
1079
What is usually accustomed to Panda? By being cute. Now imagine having a solar farm to be shaped in form of a Panda. Yes, you will get a cute solar farm.
To which country this applied, there is no other than China. Their love towards this cute black and white bear is priceless. This is only made happen with a joined force between China Merchants New Energy Group and the United Nations Development Program (UNDP).
Now that you wonder how it may look like, we would not make you stay curious any longer. Here it is.
This cutely-designed Panda Power Plant is located at Datong, China. This takes up to 248 acres of a solar farm to be built. Wow, can you imagine how big it is? Or maybe, you are already in the step of planning something bigger to come? You are doing it right!
We are seeing this in another different perspective. Young people, say no more to be afraid of breaking the norms. Even a solar system can be shaped into a giant Panda, why can't you propose an even better unique design?
Take this as a benchmark for you to step further. In the arts society, there is nothing impossible to achieve. Be that unique one today.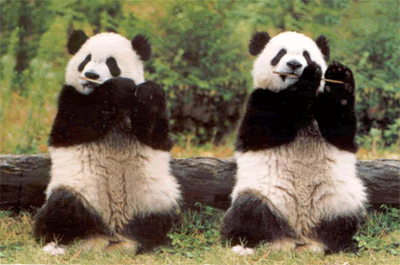 Related posts
A New Kind of Normal with Code of Origin
With the Movement Control Order in place, Malaysians under quarantine are spending time online now more than ever. In an effort to remain connected to the outside world, people from all walks of life are glued to digital media while working from home, and staying…
Solving the Society's Problems is Now Businesses' Business
In an article published by Reuters back in April, it was reported that as businesses with a mission to do good become increasingly trendy, social entrepreneurs said they were finding it harder than ever to tackle one of their major problems—explaining what they do. In…