Election Media Revolution
The Codian, 2 years ago
2
4 min

read
817
The 14th Election Day is coming on Wednesday, May 9, 2018, and Malaysians – candidates and supporters – are seen to be ready on the front line. Voters will be casting their ballots at their designated voting centres. In the year 2008, the number of voters who turned up for the 12th general election was 10,922,139 and 13,268,002 in the 13th general election in 2013. It is estimated that there will be 14,940,624 voters in 2018 at our 14th general election.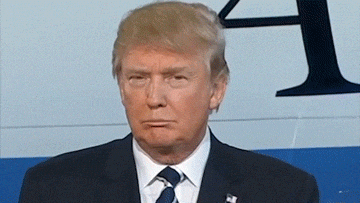 We cannot deny the influence of technology in aiding the campaigns of the electoral candidates. What's the difference between now and then in terms of information distribution?
THEN
For elections back in the 90s, the only mediums available then were printed materials, television, radio, and handphones for the few who could afford them. Not much has changed today as a particular government still maintains control of the media all over the country. They only show selected news and what they offer, which is always more than what is shown by the opposition. Only a small audience is reached through printed materials such as brochures, newspapers, and campaigns.
NOW
Technology plays a huge role in the upcoming election, why? Parties from both government and the opposition are now empowered through the existence of mobile technology and its various social media platforms, where 98% of young voters are active on a daily basis – Facebook, Twitter, LinkedIn and even Instagram. News Strait Times also remarked that 2018 is the "Facebook Election" year where information on the election is disseminated through the social media platforms more so compared to the others.
They are using hashtags, such as #GE14, #PRU14, #NominationDay and party specific hashtags to connect with the voters on social media. Hashtags have been proven to be a powerful tool, where the social network will index it, thus making it discoverable by others using the same hashtags.
Their influence is spread wider thanks to the existence of Whatsapp, Telegram, and Wechat that lets them tailor their campaigns for potential voters. Candidates and activists are using these platforms and spending money in an effort to create meaningful engagements and even undertake paid ads. Kanzanjy, co-founder of Tech for Campaigns stated that technology is "a tool that provides leverage, distribution scale, and automation to people and processes."
There are blog platforms such as Wikileaks that expose parties from the inside, which then instils fear of being exposed to the public. Even now, personal blogs written by candidates are designed to engage with their potential voters and educate them regarding their manifesto and future plans for the country.
Big data also plays a role in this upcoming general election. Invoke is a company owned by the Parti Keadilan Rakyat's vice president, Rafizi Ramli. They collected data from polls on social media and telephone surveys conducted by 20,000 volunteers. It is to identify voter's sentiment, voting trends and a statistical tool such as to identify regression on voter's demographic. While it may seem like a close resemblance to Cambridge Analytica, Rafizi Ramli stated that they did not obtain data illegally, but rather, it was provided by a number of volunteers.
The idea of using social media and technology for the upcoming general election is to connect with the people and provide them news that is beyond the control of pro-government influences, but it is entirely up to the voters to decide. It's more than just a medium to let their cause be heard, but also to listen to the people's voices.
THE DARK SIDE
There are certain things that the Internet is unable to control. Fake news and bots are detrimental to society with even verified platforms tending to spout fake news to its readers. What we can do is verify that the sources and the publishers are neutral and practice diversity in acquiring their information.
Fake bots are relatively new but the influence it brought to social media is impactful and can sway the voters. In America, Russian linked bots took over the Internet during the election as virtual supports to contending parties and had the ability to manipulate the general election as a whole.
The technology that we have at the present time has opened doors for proactive and effective campaigns for the candidates and supporters to gain potential votes. With the existence of creative media shared through social media platforms, the news is spread widely and provides independence for the people and the nation to choose their future leaders. It is our responsibility to make use of the data that we acquire and benefit from it wisely provided we have proof of its credibility.
Nevertheless, who is going to rule the country, it is your respectful duty to go out and vote for whomever you think might bring this nation to be a better Malaysia. Happy voting!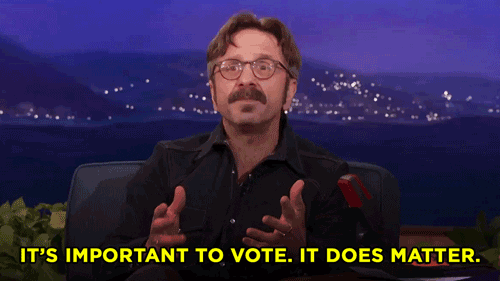 Related posts
A New Kind of Normal with Code of Origin
With the Movement Control Order in place, Malaysians under quarantine are spending time online now more than ever. In an effort to remain connected to the outside world, people from all walks of life are glued to digital media while working from home, and staying…
Solving the Society's Problems is Now Businesses' Business
In an article published by Reuters back in April, it was reported that as businesses with a mission to do good become increasingly trendy, social entrepreneurs said they were finding it harder than ever to tackle one of their major problems—explaining what they do. In…